Episodes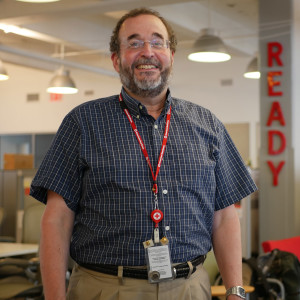 Thursday Dec 19, 2019
Thursday Dec 19, 2019
As a Disaster Spiritual Care volunteer, Rabbi Stephen Roberts provides a very unique form of assistance following emergencies large and small. Working alongside team members from different faiths, he tends to the spiritual needs of individuals recovering from trauma and tragedy by providing them with safe space in which to cope. And in doing this work, he also carries forward a long-standing family legacy of service.
Rabbi Stephen Roberts has volunteered with the American Red Cross for 20 years. He is currently the lead for the Disaster Spiritual Care Function within the American Red Cross in Greater New York. Previously, he served on the American Red Cross National Spiritual Care Oversight Committee from 2000-2016. In 2016 he contributed to the launch of the Disaster Spiritual Care Function within the American Red Cross. Further, Rabbi Roberts served four years on the National American Red Cross President's National Diversity Advisory Committee.
Rabbi Roberts is also the co-editor of Disaster Spiritual Care 2nd Edition: Practical Clergy Responses to Community, Regional and National Tragedy which is the first comprehensive book for pastoral care in the face of disaster. His other publications include An Invitation to Chaplaincy Research: Entering the Process, Compassion Fatigue Among Chaplains, Clergy and Other Respondents After September 11and Jewish Pastoral Care in Wake of a Disaster. Rabbi Roberts is also the editor of Professional Spiritual and Pastoral Care: A Practical Clergy and Chaplain's Handbook.
Producer & Editor: Chi Kong Lui
Hosts: Michael de Vulpillieres and Andrew Sindell